fuentesdesign is a small architecture firm committed to transitioning the built environment from the use of fossil fuels to all electric, solar powered buildings. We believe that form follows this function and through this, we seek to create a warmer brand of modernism that results in a genuine feeling of home.
With over 100 architecture projects completed in and around Boulder since 1999, fuentesdesign has worked with the most progressive green building methods and systems since its inception.
We believe that architecture is a fundamental part of the climate change solution.
Our work has taken us from Boulder to Denver to Moab, Durango, Carbondale, Leadville and the high San Juan Mountains. Our design philosophy is based on translating our client's vision, resulting in stylistically diverse projects that represent the tastes of individual clients as far as layout and aesthetic. However, the unwavering factor in our work is the commitment to the quality of the building structure, indoor air quality, energy performance and personal comfort. We believe architecture must leave a legacy of true value for the owner, inhabitant and society at large in terms of health, ecological repair and energy generation.
Brian Andrew Fuentes, AIA
About Brian
Brian Andrew Fuentes, AIA
ARCHITECT
Brian is a registered architect in the State of Colorado,  a member of the AIA and has been a Certified Passive House Consultant with the Passive House Institute (PHI) in Germany as well as the Passive House Institute U.S. (PHIUS).  Brian graduated from the University of Oregon and Robert D. Clark Honors College with distinction in Architecture with his thesis "A Pattern Language for the Front Range", where he also worked as volunteer on the first straw bale house in Eugene in 1998.  He was the recipient of the UO's Rosenberg Traveling Fellowship in 1999 from the University of Oregon's Architecture program and traveled to Curitiba, Brazil to see the latest in sustainable urban planning.  In his early career, Brian worked for both a structural engineering company and a commercial architecture firm that focused on governmental buildings, schools and public spaces; he's taught architecture at the University of Colorado as honorary faculty and has lectured for the Department of Energy as well as at the International Straw Bale Conference, the Colorado/Boulder Green Building Guild, Colorado Renewable Energy Society and DasHaus Tour. Brian is passionate about reducing the built environments energy use and is constantly looking for ways to innovate.  As a Colorado native, Brian feels most at home in the mountains exploring (ideally by mountain bike) with his wife Megan and their two children.
Steven Rouisse
About Steven
Steven Rouisse
ARCHITECT
Steven is a registered architect in the State of Colorado who joined fuentesdesign in 2012. With an undergraduate degree from University Colorado at Boulder in Environmental Design, a Masters of Architecture from University Colorado at Denver, and years of construction experience under a master carpenter, Steven brings a wealth of experience in design as well as construction management to the team. As a client said best that, if you want someone to get a mind boggling amount of stuff done with ease and stress-free grace, this is the man. Originally from Massachusetts, Steven has now resided in Colorado for over 20 years, he's an accomplished ultimate frisbee player, competing in multiple National and World competitions, and an avid rock climber. Most recently, Steven took a year long sabbatical with his wife and two children to explore the Andes and South American culture.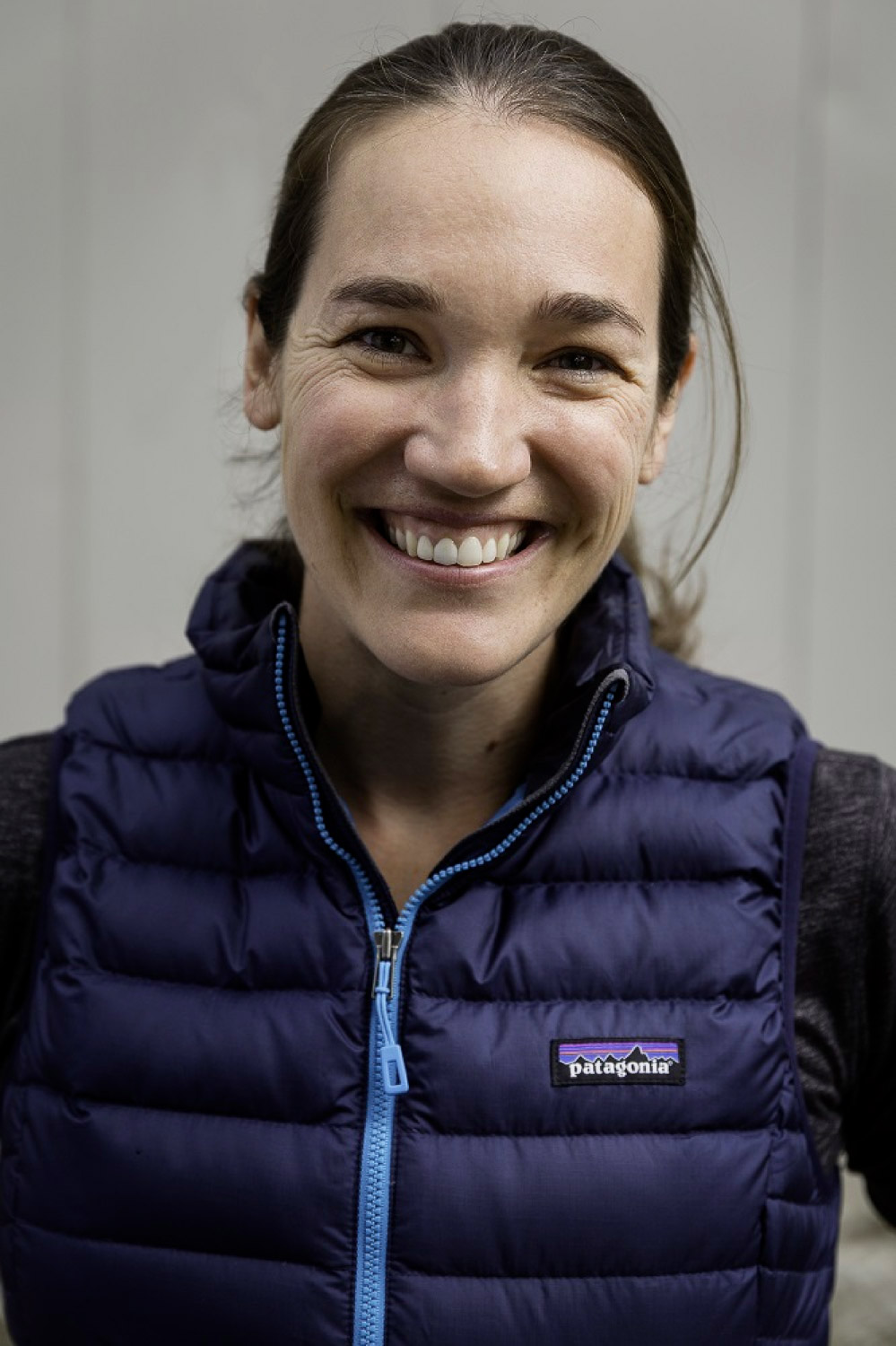 Megan Monroe
Megan joined fuentesdesign in 2011 after earning her Masters of Science in Environmental Science and Engineering at Colorado School of Mines. Prior to that, Megan completed her Bachelors of Science at University of Wisconsin-Madison and worked for both governmental and private environmental organizations. Megan's primary role with fuentesdesign is assistance with business and project management. Originally from Wisconsin, Megan brings her Midwest work ethic and genuine compassion for people and planet to the design process. Megan moved to Colorado in 2005 to attend graduate school and to race cyclocross and mountain bikes after winning two national championships in collegiate and U23 cyclocross. Whenever possible, Megan enjoys being outdoors- gardening, hiking, cycling and paddleboarding with her husband (Brian Fuentes) and their two children.
"I don't think we cared about sustainability but that's one thing that's remarkable about Brian; he's very passionate about this and very infectious. He told us from the get-go that was what he was going to incorporate in his designs….the fact that this home produces more energy than it consumes, is amazing….it's just simply thinking about the way things are constructed differently."
In over 20 years of designing homes and public spaces we have realized environmental performance does not limit design but rather informs and adds depth and meaning to architectural form. Perhaps the greatest challenge of our civilization will be the reckoning of architecture and human design with laws of physics. Just as the arch represents a triumph of masonry over gravity physically and visually, so does the solar panel integrated with the highly efficient building envelope, heat pump technology and thermal bridge free construction represent the new understanding of global physics and how to keep the world safe from a climate perspective with intelligent architecture.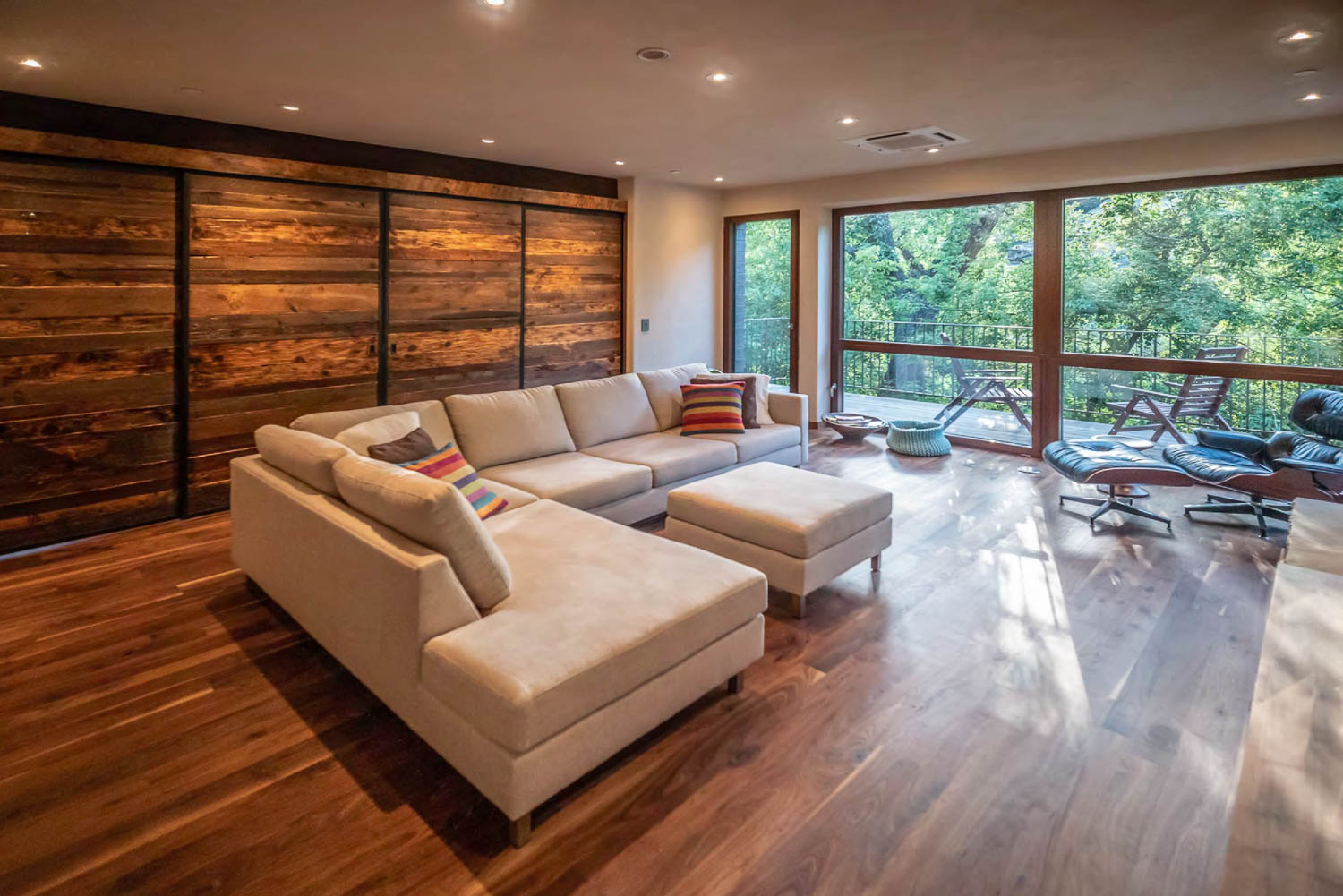 We believe that the best architecture is not mere aesthetics, it's an ethical belief that design can make the world better for all.
"I don't think we cared about sustainability but that's one thing that's remarkable about Brian. He's very passionate about this and very infectious. He told us from the get-go that was what he was going to incorporate in his designs….the fact that this home produces more energy than it consumes is amazing….and I don't believe there was a huge additional cost, it's just simply thinking about the way things are constructed differently."
"Quality is worth the wait. That's the reason Dan and Pam Harvey did their homework when they found themselves in a position to build a house from scratch. Like any good astrophysicist and neuroscientist, respectively, they delighted in details as they began combing through Boulder's talented cache of architects. But their criteria stretched beyond someone who could design a zero energy house; they wanted someone who would also put heart and soul into a space intended to last hundreds of years. Young but experienced in sustainable design, Brian Fuentes got on their radar. "We thought since he was younger, he'd put more effort into the project," says Dan, "That proved to be true." A prime example was the afternoon the skies opened up, dumping rain on Dan and Pam's newly poured foundation and metal decking. There was Brian, getting soaked as he pushed excess water off the foundation with a broom."
"We had an incredible experience with fuentesdesign. When we first met with Brian he explained the Design Build process and passive house model to us and we were sold. Meeting with Brian, Megan and Steven during the design phase was totally stress free, fun, casual, yet very productive. Brian was witty, skillful, and intelligent in handling our random requests and understanding our style while still staying true to what it takes to build a very beautiful and extremely energy efficient home. During the demo and remodel phase we had almost daily contact with Steven who handled the all of the contracting and overall project management. If you want someone to get a mind boggling amount of stuff done with ease and stress-free grace this is the man. I was continually amazed at how many details one person can juggle without ever dropping a single thing while maintaining a saintly calm. He's not just an superior project manager/contractor, he has an eye for design and the same know-how as the best home builders. I'm not blowing smoke. These guys are the real deal."